MY FRIENDS
I am constantly adding new friends to this list.
If for some reason we are friends and you
are not on this list please do contact me and
let me know, forgive me for
an over sight.

Also if you have a Home Page or you'd like
for me to put your photo as a link
email me: cuddles2a@worldnet.att.net
A friend's love is like a candle,
it continues to burn until this lifetime is over.
My friends have been like a never ending flame,
always a part of my life.
I have made so many wonderful friends
in my five years on Prodigy, AOL,
and the Net. Many I have met in person
and those who I have not yet to meet,
hopefully we'll cross paths one day.
I want to thank all of your for your
wonderful thoughts, your kindness,
your strength through difficult times
and most of all your understanding.
You've each in your own way given me
so much to remember and cherish.
The following are friends I have made in,
(click on banners and links below to see their Home Page>






Refuge50

SomeR50

AOL,
chat rooms and on ICQ.

Friends Home Page Banners


Air

Alpham

AmARose

Amber Mist

Annadote
Alabama

Atlc
Florida

Allegra

Arkangel
Puerto Rico

aesopper
Colorado

Bloo
Florida

Bitsy
Kansas

Bluiii

BagLady

Babydoe
California

BourneJ
Iowa

Buzzfuz
Florida

Butrfly

CbCookie

Captam3
California

CaptJack
Texas

Califmom
California

Cedaredge
California

Change

CAA
New York

Cedaredge
California

Chigal

Clikker

Clubmaker

TBD

ColoTxGal
Texas

TBD

Cody 60
Florida

Cowboy 60
Florida

Cowgirl234
Florida

Country Road

Cowgirl1
Florida

Cyrssy
Las Vegas

Cute301
Maryland

DesperadoTx
Texas

DesertUno
Las Vegas

DickQ
Florida

Dogggone

Don60
California

Dragonwing

Drang

eggon

FireChf
Arkansas

Diamonds

Firstbase
California

Francie
Kansas

FlScarlet

TBD

GaMama

Gembunny
Florida

GetToBed

Greaseman44
Pennsylvania

GGMhacker

Guv
Canada

TBD

Harry

Hank 720

TBD

Holly

HvnScent

HZPR
West Virginia

ijane

Jackorama
Florida

TBD

JackMagic
Florida

TBD

Jakul

Johnm
Missouri

JanTigg

Jelical

JimnFl
Florida

JoJo
California

JuJuBee

Junielou

laDrang

LadyClass

Lavndrblu

Leebra

LCGundo

£ieds§ong

Marie

McChoo

Maxw1

Melliflor

mikeylemur
California

MoBill
Alabama

mom ej

Mojiie

Moxie
Florida

mrmg25

Nance_1
Missouri

New Yawk
New York

Nceguy

Nitro

Nvr2l8

Okierdnk

Oldieee/Unc
New York

TBD

OldDude

Old-Salt

OneBear1

Peddoc

PaGirl
Pennsylvania

PizzaBon

Pwace

Quackers

Quiet_tom
California

Reeceguy

Rescue911
Texas

RiderGW

Ritzylady

Rootsbug
California

SandiK

Shyldy
Oklahoma

Sibbie

Shaker

SkynightSkynight

TBD

Sorrel
Oregon

Sme
California

SthnReb

TBD

Sthnbelle

StandingTall

Sultry

SunsetnFl

TBD

Tazzy

Teacher1
Califiornia

TBD

TBD

Tiggheart

Topgun

Tracker2

Tulalu
Arkansas

Uforme

Ugly Duck
Virginia

UncleFlabby
Alaska

VegasNan
Las Vegas

Velveteyes
California

Wolfm
CaliforniaWolfm
California

Wsprtome

Wingrider
Maryland

Wuzzle Be

Zoroguy
California

TBD

TBD

TBD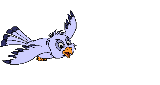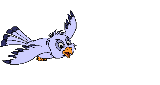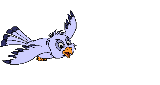 Click on 1st bird to go back to HOME PAGE






chatfriends © Copyright Nancy Black 1997
if you choose to copy please link my homepage
for further information and prices